2020-09-12T15:25:00
days
hours minutes seconds
until
Ride to Prevent Veteran Suicide
THANK YOU FOR ALL OF YOUR SUPPORT FOR OUR 2020 RIDE! WE RAISED OVER $20K IN PROFITS. PLEASE STAY TUNED FOR 2021 DETAILS.
Join us in the fight against veteran suicide at our 2nd Annual Poker Run.
Registration will open at 10 a.m. until 12 p.m. at The Dock Bar & Grill. Register with us, get your route maps, and then go into The Dock to grab breakfast before heading out. The Dock will have breakfast burritos available.
The route will include:
The Hood – Back Forty – Bucksnort – Dew Drop Inn
Our ride will end at Full Fledged Brewing Co. for a street party. There will be a silent and live auction, food truck, a bags tournament, and live music from Lucky Seven.
We will have a suggested donation of $20 for single riders or car driver and $35 for a couples or carload. All donations will be collected at registration.
**COVID-19 Disclaimer – Our team and our supporters' health and safety is our top priority. Please follow our event page for the most current updates related to the safety of our ride due to COVID-19. As the CDC, state, and local laws change we may have to update the format of our ride or our ending event.
Socially distancing doesn't get better then on two wheels. So, invite your riding buddies and lets support our veterans.
Don't have two wheels? We still want you to come!
VOLUNTEER AT THE RIDE
Do you love to volunteer? If so, we could use your help. Please sign up to help with our ride below.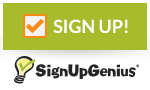 HOTEL RESERVATIONS
Traveling from out of town? Enjoying a few cold ones at Full Fledged Brewing Co.? Book a hotel at our hotel partners – at a discount.
Honorary Veteran
We are pleased to roll out our honorary veteran program for our 2nd annual poker run. Please open and download the below attachment for details and to nominate a veteran today!
Cornhole Tournament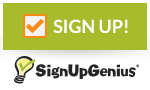 Please sign up for your team via our SignUPGenius. Entry is $20 per team, due day of at the tournament.
Please bring your own bags.
The winning teams receive the following:
1st place- $40 ($20/person) and a free t-shirt for each team member
2nd place- $30 ($15/person) and a free koozie for each team member
3rd place- $20 ($10/person) and a free koozie for each team member

Rules: This will be a single elimination tournament with a best of three games per round. The winning team of the best of three will advance to the next round and the losing team is then eliminated (with the exception of the second round where the losing teams will play for 3rd place). Twenty-one (21) point games will be played – you must not throw over 21 points or you bust and go to 15 points. The point system is 3 points awarded for the bag going through the hole and 1 point for a bag on the board. Traditional "cancellation" scoring will be used. In cancellation scoring, the points of one player cancel out the points of their opponent. Using this method, only one player/team can score in each inning.